Hurumia Watoto Group Organization

The Hurumia Watoto Organization centre (HWO) is a community-based organization which became affiliated to the TANZANIA Community based option for protection and organization of widows and women, health and AIDS infection, and children.
Historical Development
The Hurumia Watoto centre (HWO) is a small, non-governmental organization committed to social justice through community empowerment.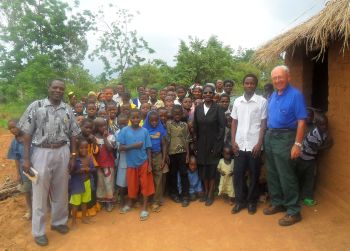 HWO was established in 2006 but became a legal entity in 2007 with a community at grass roots lower level, its work focusing on mobilizing and strengthening communities to urgently support the basic needs of widows, women, young females and children.
Hurumia Watoto works toward a shared vision of creating awareness and in corporation of widows, women, young females and children, homeless children, child workers, and sexually harassed children in rural and urban areas. Its programme and activities are in Mwanza City, in Tanzania, its headquarter at Nyakato in Ilemela District in Mwanza City. The density populated areas of STIs/HIV prevalence are due to large business populations in neighboring countries.
Objectives
The main objective of Hurumia Watoto (HWO) is to alleviate poverty through capacity building in the community and educational support.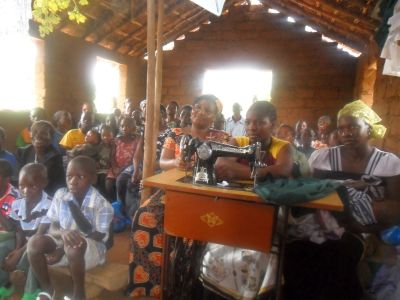 Income generating activities, ignorance through rising awareness on the rights of widow's children and women in general.

We also aim to reduce the spread of diseases, especially with HIV/AIDS prevention among widows, women, young females and children and the community in general by enhancing collaboration with other partners with the same objectives.
SPECIFIC OBJECTIVES:
- participate in activities aimed at improving the welfare of widows, women, young females and children in the community
- develop a resource center for
information dissemination and capacity building
- promote and preserve the environment
- teach and support widows, women and younger females to become self reliant, such as through vocation training
- develop water resources
What We Do
Support HIV/AIDS afflicted widows, and help women, young females and their children to live healthy lives, and to help them meet their basic needs.
Empower women to meet their basic needs, with health and medical treatment.
Support children through education, health and shelter.
Facilitate environment change, such as by planting trees and green areas.
Invite community groups, institutions, churches, schools and the local government to find ways how to reduce the sexual harassment of widows, women and young females, orphans and vulnerable children.
Organize community sustainable projects and equip youth with skills and knowledge.
Help to improve water and sanitation conditions.
Educate the community regarding the role of women today, sexual harassment to widows and women, and the role of children in development.
Hurumia Watoto has about seven programmes in the district of Ilemela.

The organization has supported vulnerable widows, women and children through education and income generating activities to their families in order to help them meet their basic needs in the Ilemela district since 2006, but work effectively began in 2007 when the organization became legally registered, which has given us the opportunity to gain experience in working with the community and to put together a team of competent members.
Project In Progress
Hurumia Watoto organization projects include tailoring and embroidery supported by the Tanzania Development Trust in UK. The project which runs to date helps widows and their children with HIV/AIDS in Mwanza village, while it manages vocation computer training supported by tools with a mission in UK (TWAM) and sewing and tailoring training to support the children programme, HIV/AIDS counseling and medical care support, nutrition and treatment to HIV/AIDS women, children and widows in our community in Mwanza, Tanzania
Where To Send Donations To / Contact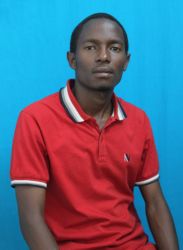 TANZANIA POSTAL BANK
Mwanza, Kenyata branch
Name of Account: Hurumia Watoto Group Centre
Account Number: 016-00001789
Albert Kahai
Founder and Projects Director
Phone number: +255765 433802, +255766 472333
E-mail: [email protected],
organization email: [email protected]
(HWO) Hurumia Watoto Organization Centre

Hurumia Watoto Group Organization
A nonprofit community-based organization,
registered number A.50/178/2007
P.O. Box 8089, Mwanza, Tanzania
REF.NO ILE/CBO/A.50/178/2007
Our organization is located in Mwanza, Tanzania, about 12 kilometers from the Mwanza airport and we operate in Ilemela districts of Mwanza city and rural village.
Current Partner Organizations / Important Links