Welcome to Next Smile Kindergarten!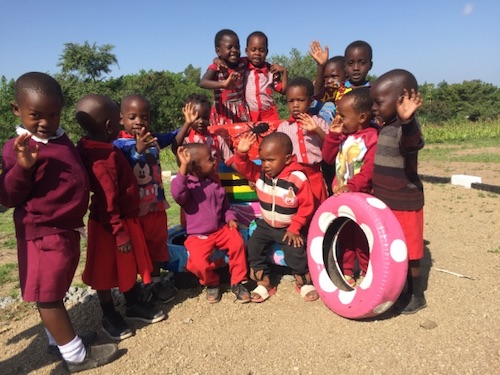 Next Smile Kindergarten is a new project running on support from the local community to provide early years of education to children between the ages of 3 and 6 and who would be unable to have access to education without our support.
It was officially established on October 2nd in 2021, the main goals being to provide education and promote Early Childhood development on a charitable basis. Since that time we have worked with the local community to secure land and build two classrooms. Along with support from local teaching volunteers we currently cater to around 20 girls and 10 boys between the ages of 3-6 years old, but we are constructing further facilities to allow us to cater to more children in the near future.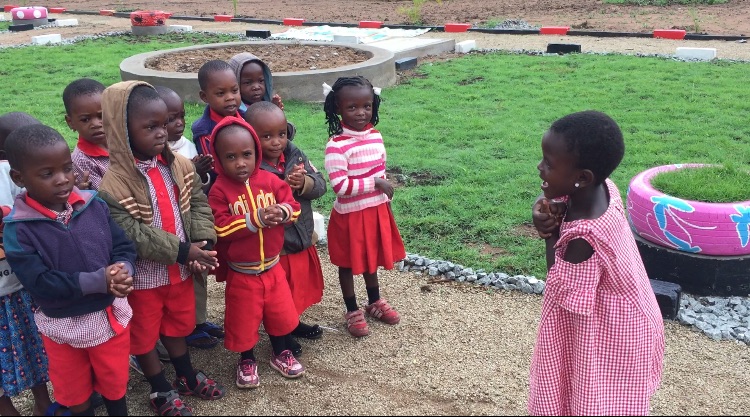 Many of the children we support are from low income families and currently all are from families who cannot afford to educate their children. As such, we currently run the project entirely through community support.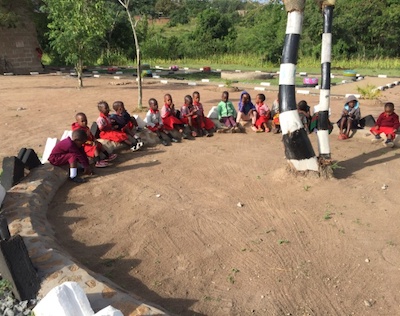 Our future goal is to make the project financially sustainable, and we plan to operate on a non-profit basis with community funds provided by a small number of paying students from regular families. This will allow us to grow further; supporting more disadvantaged children and allow us to provide education up to a higher age as well.
As part of developing our project and providing a rounded education, we are also developing a permaculture garden on our land along with other ecological projects. Produce from this land will be used to provide high quality nutrition to the children to help with their development.
In Tanzania, government's funded education starts from primary school and only children from rich and middle-class homes can afford private nursery schools.
The centre provides free, quality education, healthcare services and a free meal programme for its pupils.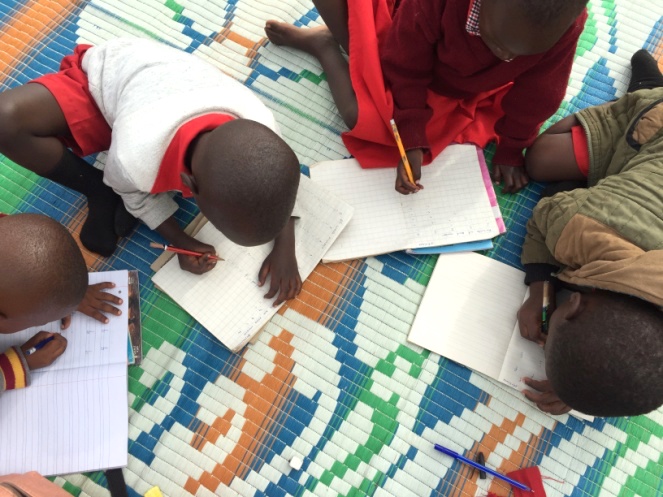 The school is located in Kanindo ward , Nyamagan district –Mwanza region-Tanzania.
Details of the project founders and team working here: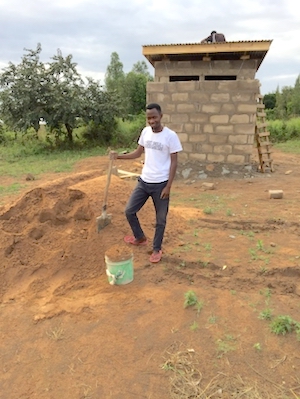 Augustino Kahayi is the founder and currently running this community preschool as a director, with a vision to keep the project moving forward. His main role is to act as a bridge and a link to use his rich history of experience in similar projects to link the school to the community, donors, volunteers and other friends. This was his idea and goal to help children, inviting others to work together as a team.
Prisca Joram is the local school teacher who teaches 30 children and feeds their brains with love, care and knowledge.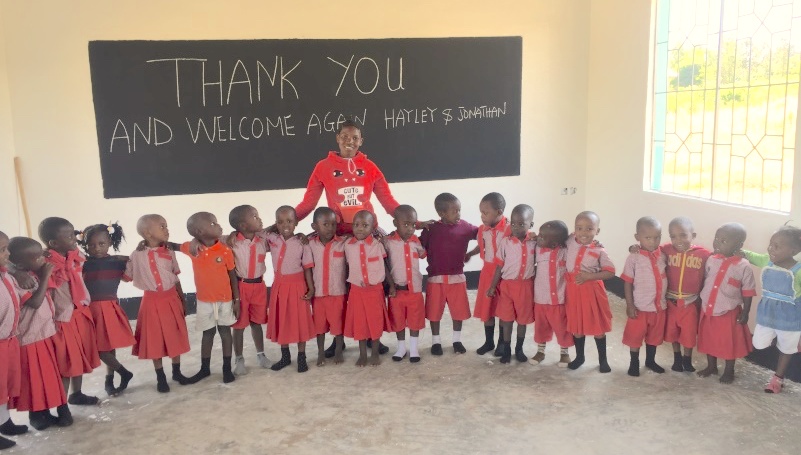 Josia Michael is the school activities coordinator and has a secondary education level with experience in local farming methods and growing crops.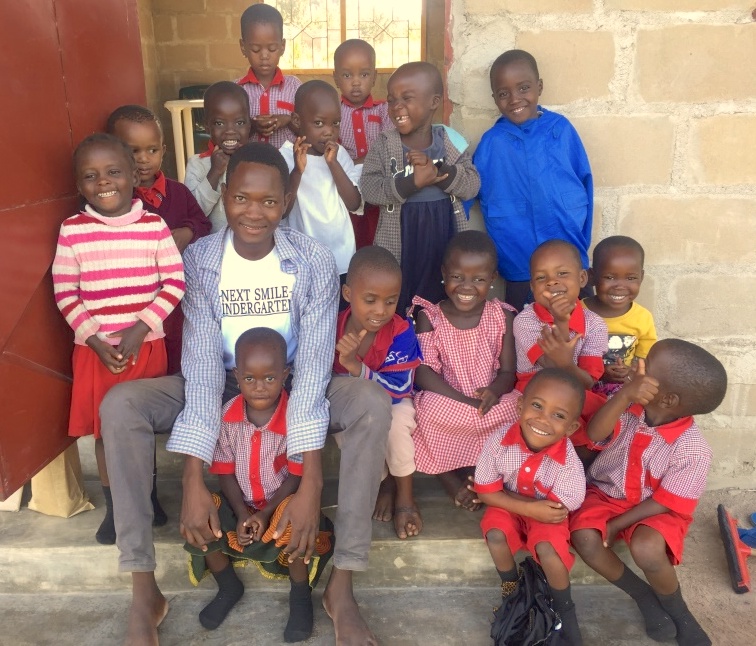 Others team members are Gaundencia and Peter, who are coming to help us for a while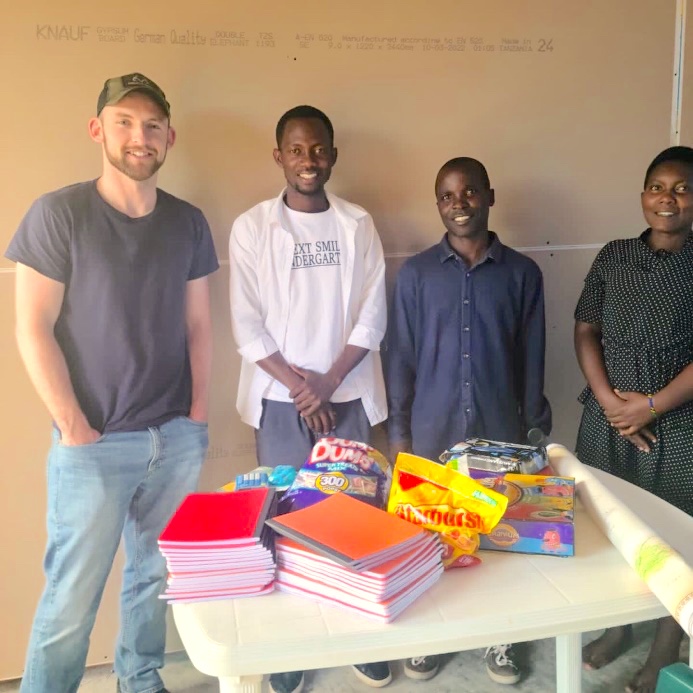 We are a small team starting out but, with God's help, we look forward to continued growth. As we are a small team we are also looking for people to join us in different activities beyond just the education of the children to help us move the project forward.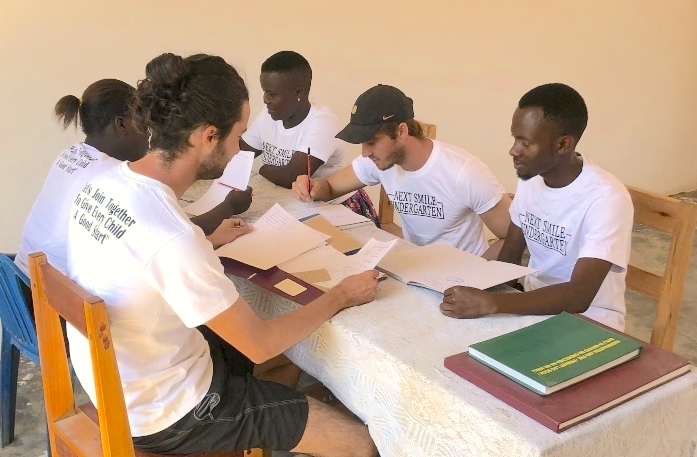 The concept was designed by Mr Agustino Kahayi but financed and built by volunteers whose hearts were moved to help marginalized children from low income families to gain access to quality education as is available to other children but from middle and rich income families. This mission is supported by local volunteers, volunteers from around the world, and the whole community as well.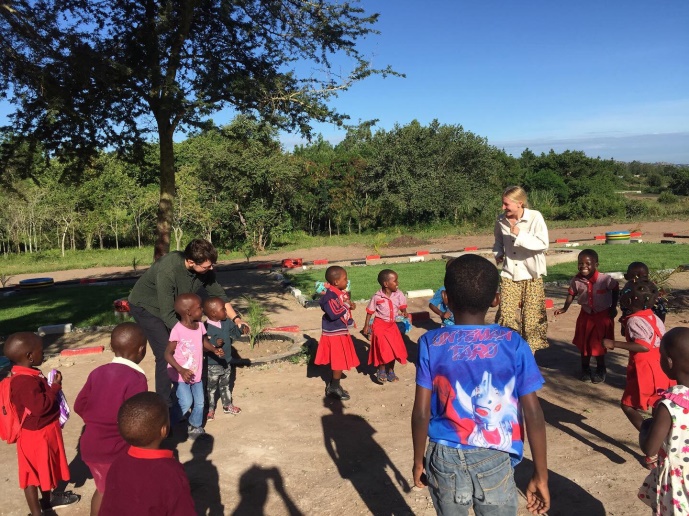 The Centre has one building which serves for the classrooms. It also has a beautiful Garden.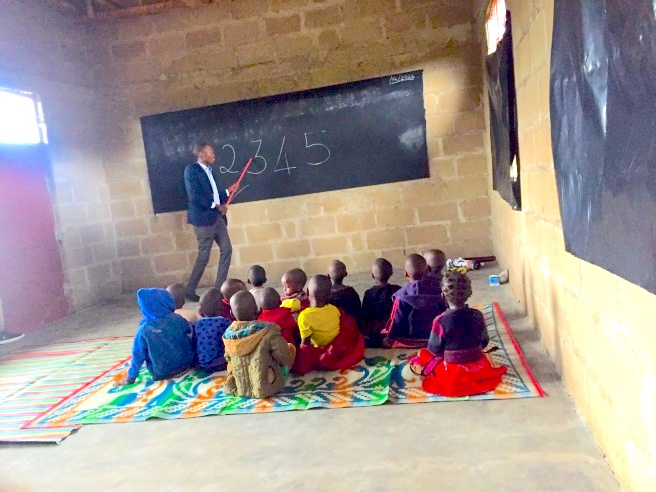 Next Smile Kindergarten School appreciates the importance of play in the developmental process of a child, which is the reason why we place special emphasis on our playground.
The Centre is open to children in the community and affords them the opportunity to access a free library and a safe play area, within a serene and secure environment.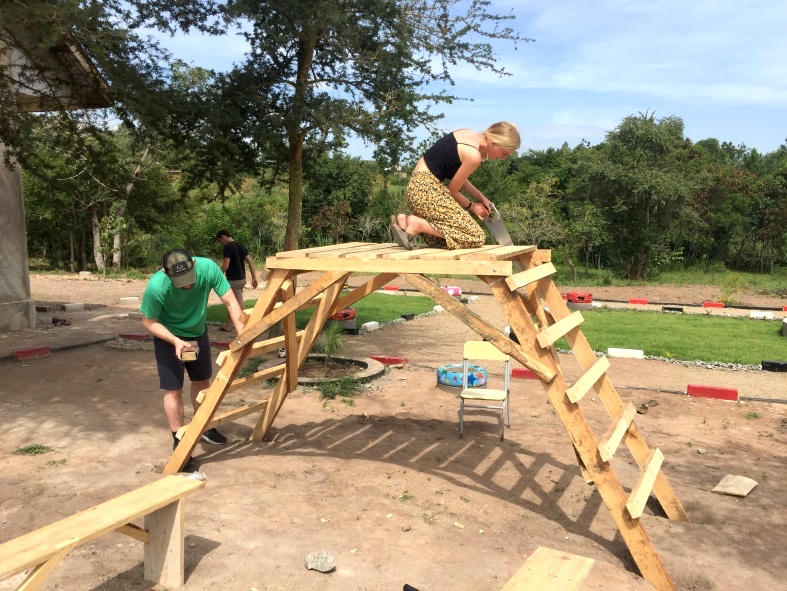 Our vision is to build more of these preschool centres across remote and poor communities all over Tanzania.
PROGRAMS:
EARLY CHILDHOOD DEVELOPMENT
Day care
Kindergarten
Pre-school in collaboration with the Ministry of Health, Community Development, Gender, Elderly and Children-Community Development
Daily nutrition for children for maintaining healthy steady growth and brain development
Permaculture (farm project that provides a sustainable means to support the free meal project)
A playground
Gardening
ICT to enable Children to learn the act of Computer Coding
SYMPATHY CAREGIVERS – an association for home based care. These community volunteers are in continuous training.
Linking them to all available resources and helping them to grow into a coordinated center of development inside their community.
To see to it that they emerge in local, impoverished communities, and grow in their ability to care for children
HOLIDAY PROGRAMS
Special programs running 2 to 3 times a year for children to continue to learn and play in a safe environment. These programs are usually 3-5 days in duration.
As a standard, one meal a day is provided.
SCHOOL BUILDING EXPANSION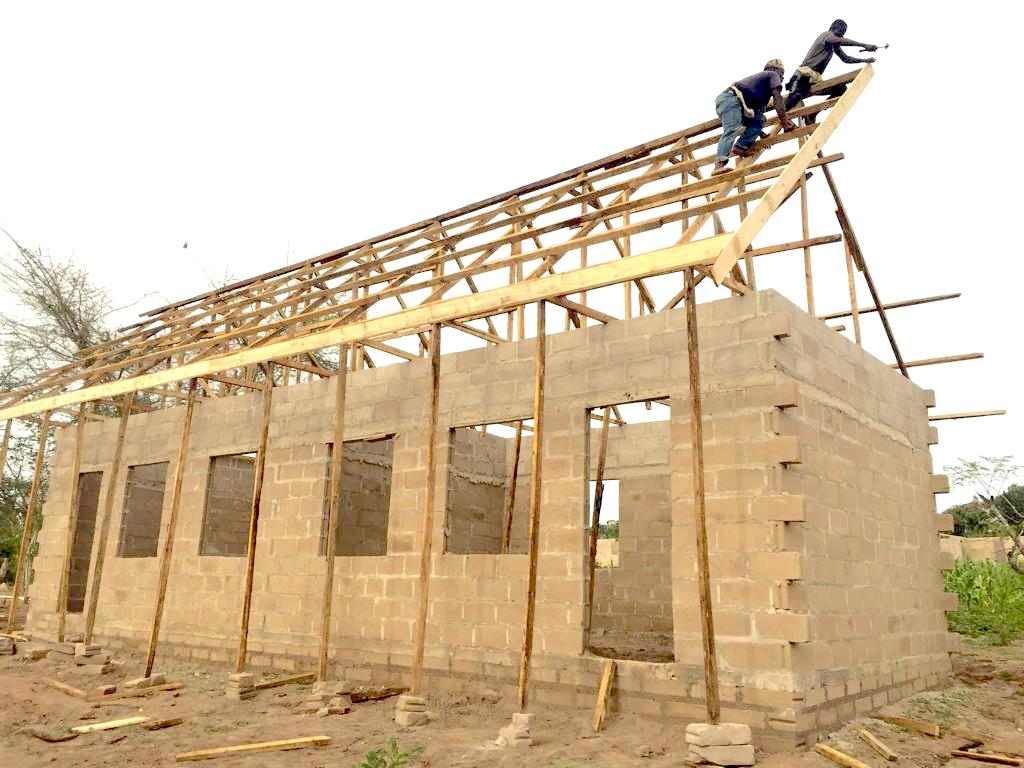 This program of building more classrooms is to support many underprivileged children from the villages, streets and nearby areas.
We currently have two classrooms which can host 60 children and feed their dreams with love, knowledge and care. But our aim is to reach more children from different backgrounds to offer them the opportunity to join our school and to ensure their continued education.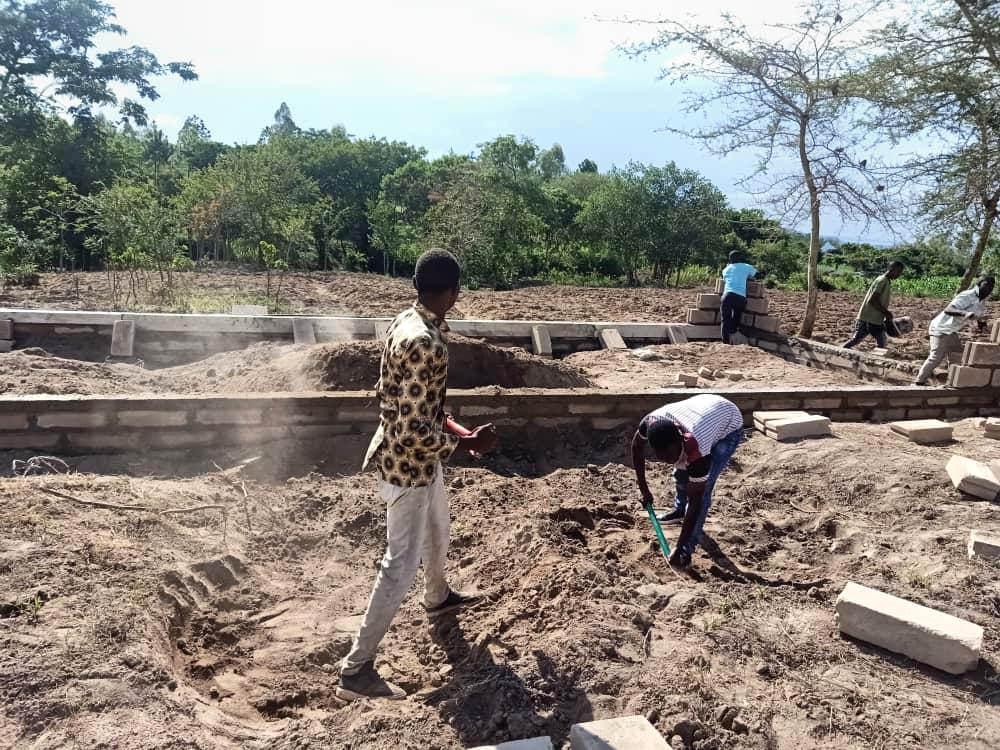 You can join our team by supporting us for the building of other classrooms, which would enable the children to complete their primary education and for sustainable livelihood following graduation.
VOLUNTEER WITH US
The Next Smile Kindergarten Can Use Your Help
Our school project consists of different phases and is volunteer based. 100% of all donations go directly to the cause.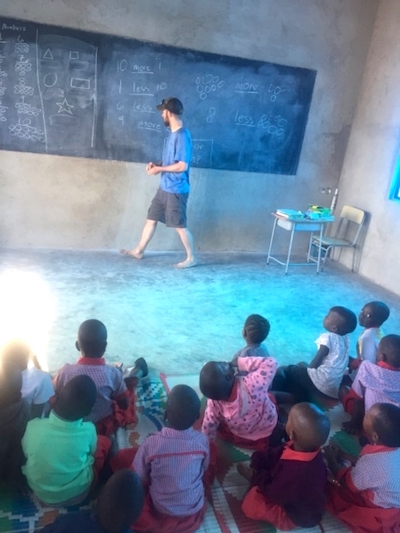 We are currently looking for individuals who will help us take the next smile kindergarten to the next level, not only by donating money but by voluntarily donating their time. We need people to help raise funds and basic essential donations (e.g., nonperishable food, clothes, medical supplies, books, computers and other school supplies). We also need experienced teachers, doctors, nurses, dentists, dental hygienists or interns to serve in temporary voluntary positions overseas, to help with medical missions, and to help with our training programs. Whatever your abilities, we can find a way for you to help!
How Does the Volunteer Program Work?
Volunteers can choose whether to live with a local family to completely immerse themselves in the local culture, or stay in a home specifically for volunteers.  Volunteers can select terms of service which best fit their schedule – from one week commitments to a month or longer – we will accommodate you for the length of your stay. Volunteers must pass a background check and receive a brief orientation before going overseas; once they arrive on the ground in Tanzania, they will be introduced to our local staff there and go through another orientation to prepare them for their tasks.  After the orientation they will meet the staff and group they will be working with. Our local staff will work with volunteers to familiarize them with the work, the community and the culture.
More information on volunteering here.
Want to Learn about Other Cultures while Doing Your Part for Humanity?
If you are interested in a life-changing cultural experience, to learn how to communicate with different cultures, bring technological advancements to and help the less fortunate and deprived, you should consider volunteering with our next smile kindergarten
DONATIONS:
Donation will provide tuition, uniforms, books , computers, medical supplies and transportation. Whether a single donation or combined amounts from several contributors, the life of a child will be changed.  Your donations will provide an education for a needing child .
Your donation will also provide a free meal program and safe drinking water to the children who attend our school and will support the expansion of our school building.
Your gift of an education is a gift that can be shared, touching the lives of many in ever-widening circles.  Whether the child becomes a teacher, a nurse, a writer, a politician or a farmer, his/her life and the life of all he/she helps will be improved.
Sponsors can share and receive updates of the school's progress throughout the year and will receive, upon request, a picture and relevant information about the school, children and their donations provided for.

CONTACTS
+255753955570
+255629410817