HISTORY
The idea of forming YTO was the result of an effort against poverty which threatens the survival of our youths. Because the government has limited opportunity to absorb youngsters into the formal sector, those who fail to secure such livelihood are led to practice immoral means in order to survive. Mr. Charles Mpitagi, Samson Mpilipili and Alphonce Stephano, the founder of this organization, recognized the problems facing our youths, for which reason they decided to form YTO in 2006.
Registration
YTO was established in 2006 but became a legal entity in 2012 as per registration number 314 of 2002. YTO operates national-wide and its registration number is 00NGO/00005273.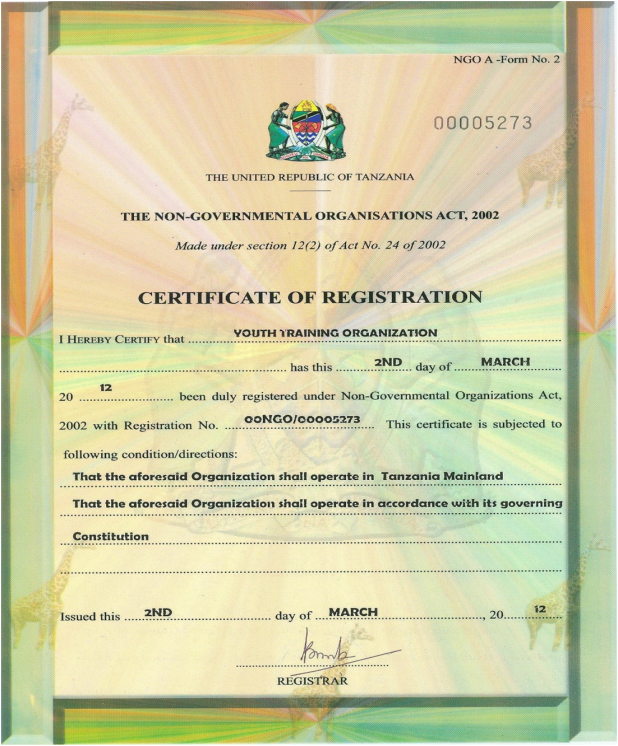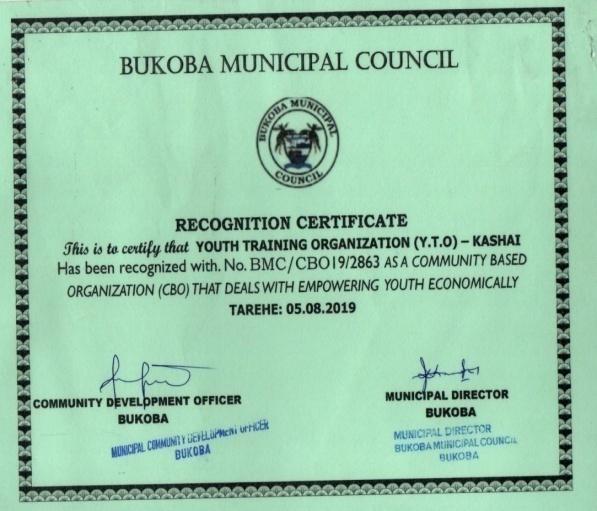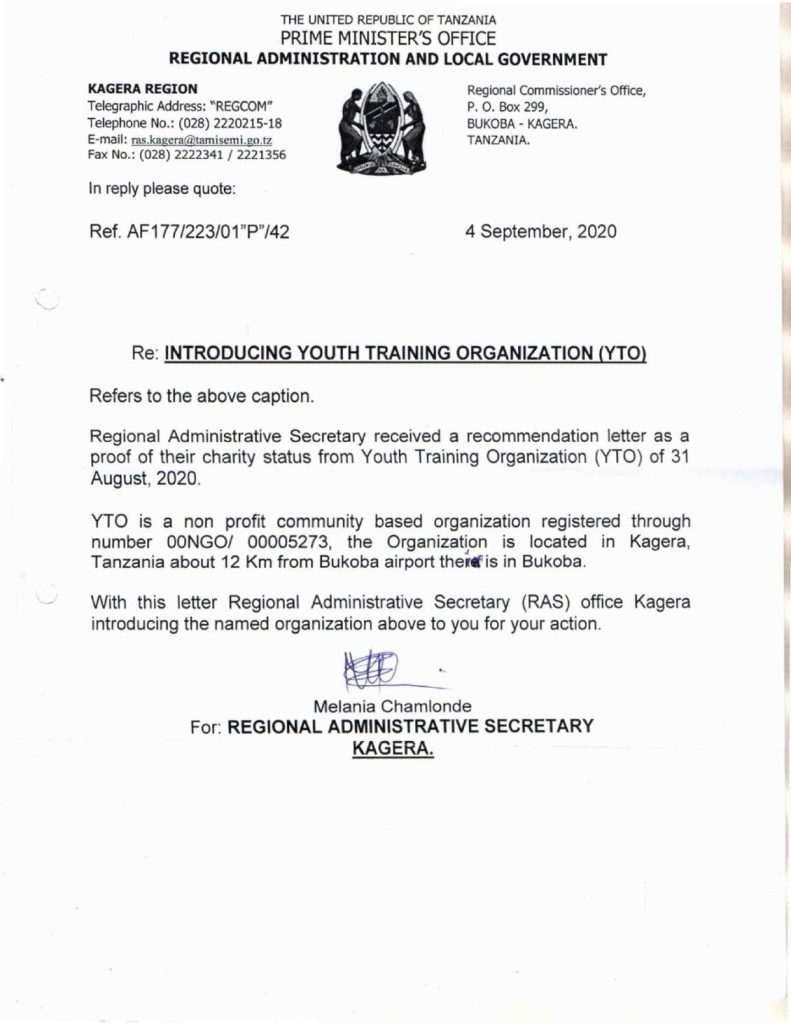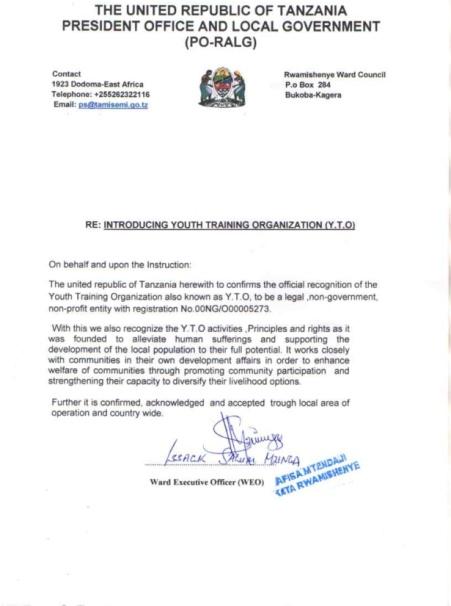 GOVERNANCE
The YTO organization is governed by a general assembly and board of advisors of at least 3 persons, including the executive director, who serves as a secretary of the board. Each member is eligible to serve up to 3 three-year terms.
The General Assembly comprises the organization members who meet once a year during Annual General Meetings (AGM) to:
Deliberate on the organization program of work;
Approve the Annual Reports and other related reports;
Resolve any matter referred to by both secretariat and the Advisory Board.
The Board of Advisors provides strategic guidance in the implementation of programmes and is responsible for recruitment of staff. The Board of Advisors convenes at least twice a year to discuss and approve the mini-annual reports, budgets, and the program work plans prepared by the Secretariat. The Secretariat, headed by the executive director, remains responsible for the organization of day to day activities, strategic planning, project development, and implementation and liaison with other stakeholders.
OUR STRATEGY
Our work is informed by a bottom-up approach that integrates community engagement and local, national and global policy making. We do our work through:
International policy engagement
Collaborative programmes
In realizing that YTO cannot work alone to empower communities, working with others to achieve a common goal is one of the ways we have managed to remain relevant in executing its work. We contribute to the development of ideas, methods and implement projects. Through this, we capture new experiences and knowledge.
Communication and training
YTO maintains its continuous flow of information, sharing of experience and knowledge through its dialogues, national, regional and international platforms. We undertake research and produce a broad set of papers, write articles, hold lectures and question multi-level natural resource policies.