The aim for the project is to empower young females, women and males with skills in tailoring. It is also meant to boost the economic status for the young females /women and their families, and hence improve their livelihood.
Our target number of beneficiaries for the tailoring project is 20 females, but our starting number is 2 for 3 months, after when these 2 females will teach two others 2, the training continuing until the 20 females have acquire the skill.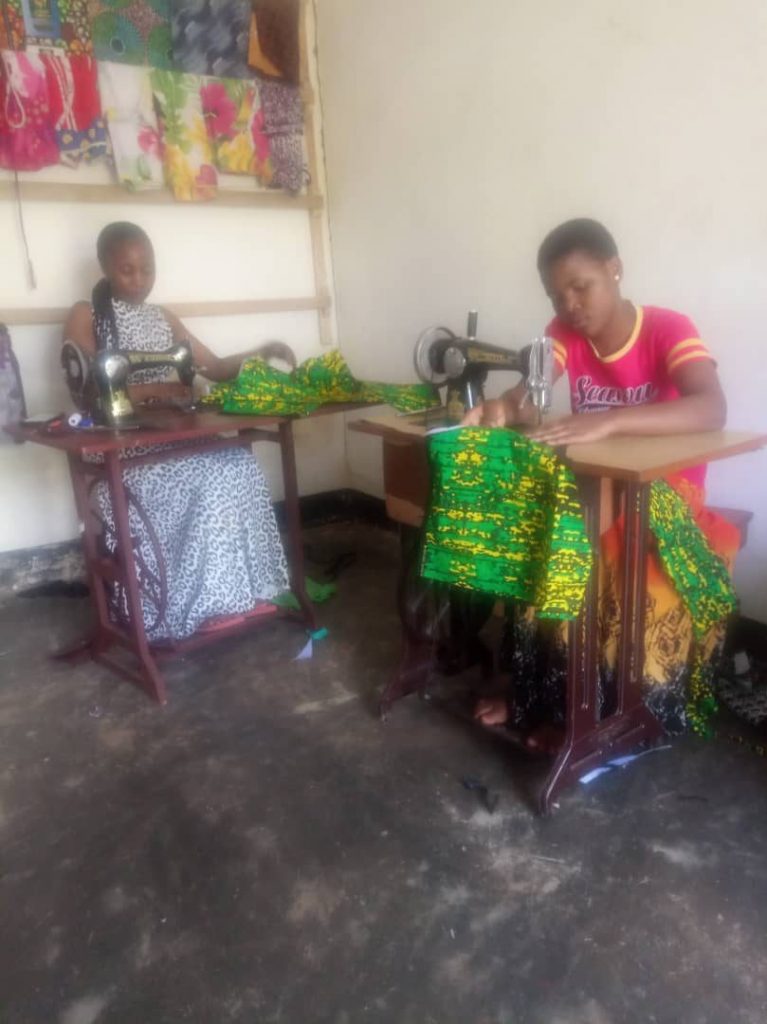 During this tailoring course, women learn to compute budgets for clothing and savings from making their own clothes. They learn to design and make a variety of attire. Health and women rights lessons are also taught during class.