Youth training organization advances the skills of youth by a combination of new and traditional technologies given the context within which they work. For continuity purposes, the program links beneficiaries to the internet via smart phones and computers. The skills and knowledge are offered and later alone develop action plans of transferring this knowledge into practice.
This project is designed specifically to help young females to have basic computer skills which will help them manage and understanding the modern world.
They will be given an introduction to computing and the Microsoft Office packages, and also they learn about the internet and emailing.
This project is very interesting for many females and others, especially what concerns internet and designing.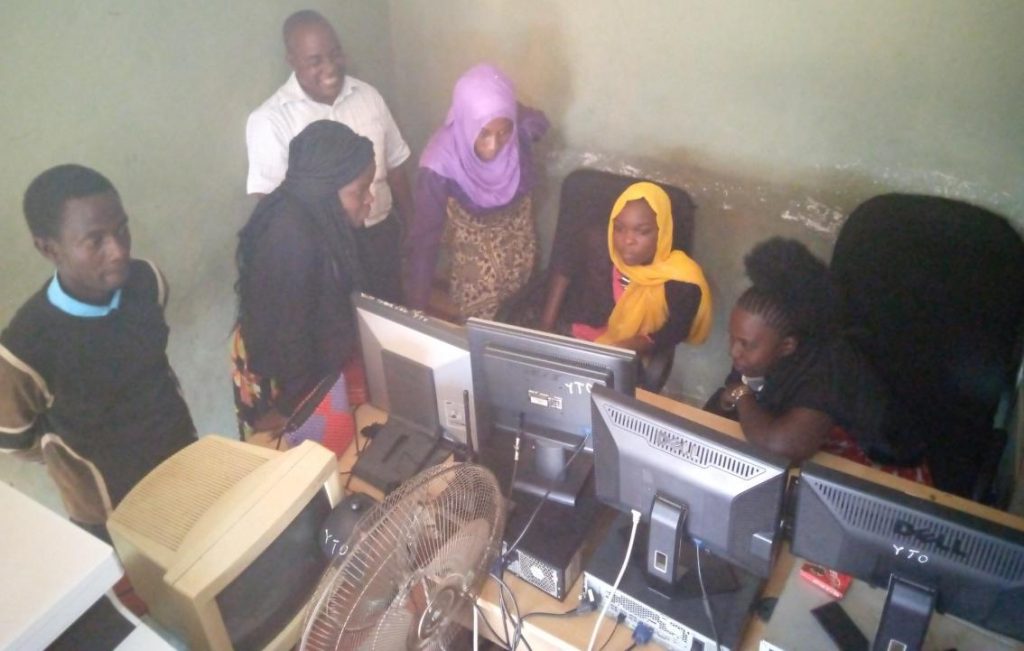 The objective of this project is to
equip the poor youth with computer techniques/skills and upgrade their skills, hence facilitating future employment;
enhance computer training to poor youth around our communities.
Challenges
We have a few computers but as the basic studying material we need only ten computers to expand our project.
Teach youngsters social accountability, self-esteem and awareness, and human rights education.