We changed our name from Hamurwa Needy Children Project to Greenfield Kids Foundation because the district of Kabale became too large so the government decided to divide it into two smaller districts, our project finding itself in a new district called Rubanda.
Here is our new certification: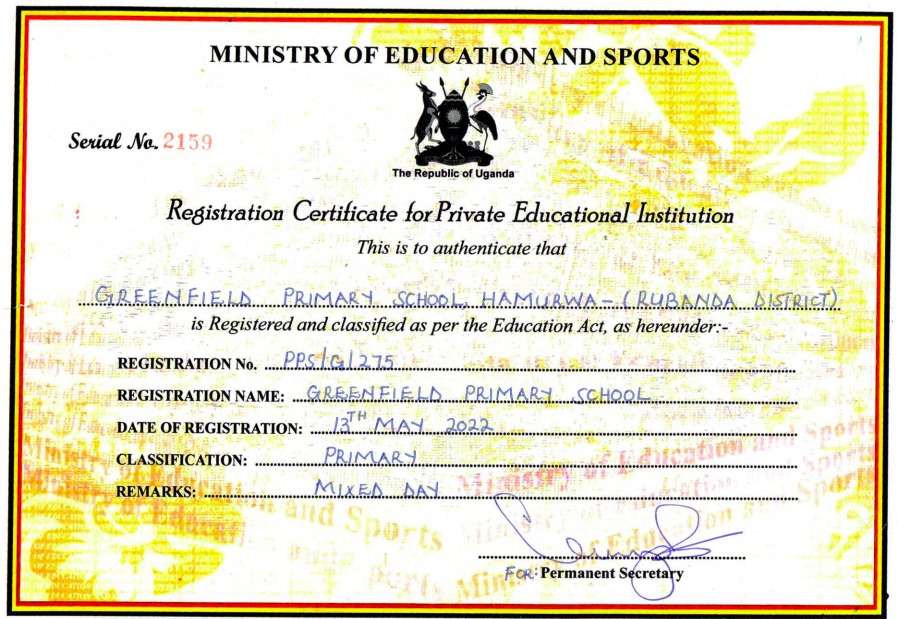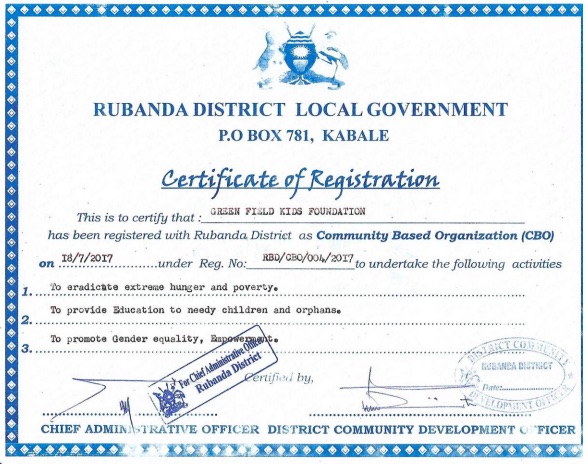 Following is our latest information
ABOUT US
Greenfield kids Foundation is a charity evolved in providing support to the needy children and orphans mainly of Rubanda district, southwestern Uganda.  The foundation has put in place a Nursery and Primary School (Greenfield Nursery and Primary School) with classes from infants to primary seventh grade. We are proud  all the students who took the PLE 2018 exams passed well in Division one and two. All students attained good results allowing them to advance to the secondary level of  education.
Greenfield Kids Foundation was founded in 2009 by Akampurira Robert and the foundation is committed to improving the lives of children, while offering them an education and a higher standard of living. We are currently helping 476 children aged from 3 to 16 years old.
We believe we are unique from larger charities operating here in Africa. We pride ourselves on being able to show our donors and sponsors exactly where their donated funds are invested. We are a smaller charity and have the advantage of being able to spend the large majority of our donations directly on the children and their educational needs.
The foundation is registered as a community based organization registered with Rubanda district Local government under Ugandan laws.
Also, the school (Greenfield Nursery and Primary school) is registered with the ministry of education and sports.
To support the project/project you can contact the director:
Akampurira Robert
Director and Founder
Greenfield Kids Foundation
P.O.Box 1039
Kabale, Uganda
Mobile/Whatsapp +256781664327
Email:  [email protected]
Website: www.greenfieldkids.com